Services Overview
SIMPLIFY – is our motto.
Because of this claim, it is our goal to meet our customers' complex requirements for  geometry, aesthetics and function of our sealing solutions in the most simple and cost efficient way.
This strong claim already shows in the development of raw materials and does not end with the delivery of the product. It continues with our support throughout the entire product lifecycle.
Materials development
One of the most important determining factors on the path to product excellence lies in the selection and development of raw materials.
Our many years of competence in the processing of thermoplastic elastomers led us to be a valued and sought-after-partner for the development of optimal recipes.
In close cooperation with our customers and partners we continue to create new and high-performance mixtures for even better sealing systems.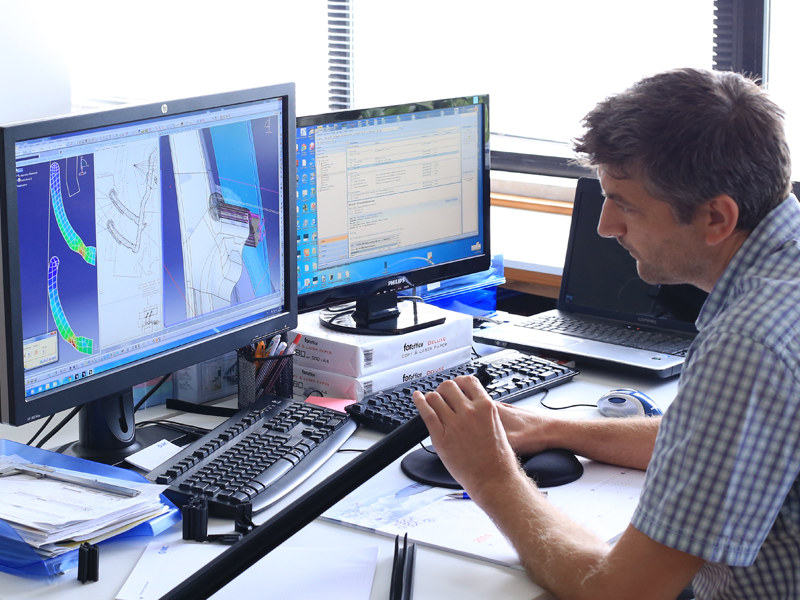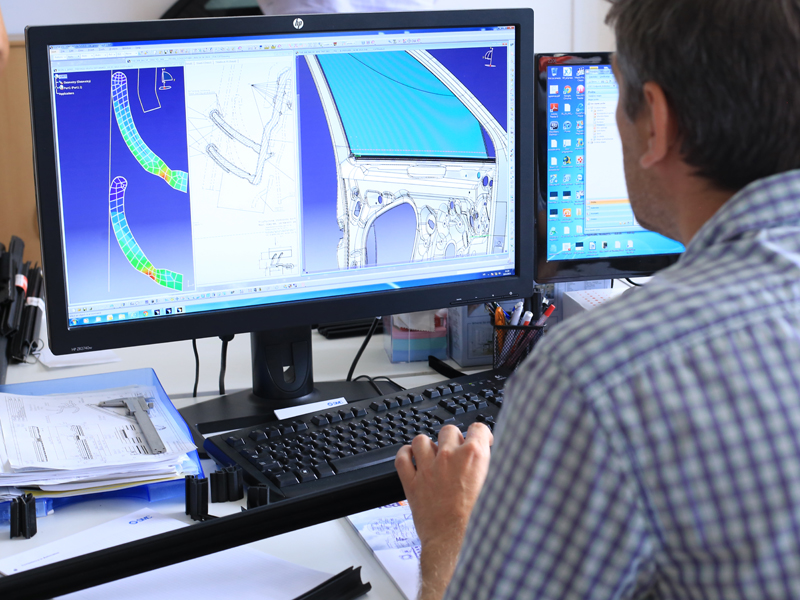 R&D Partners
In close collaboration with our customers we develop complex sealing solutions in accordance with their requirements.
It is especially in this respect, where our designated claim to  "SIMPLIFY" has the greatest meaning. Due to the flat hierarchy our innovative specialists from all fields work together very closely from the start. This is how all experience from different fields like materials development, tool making and series production  is infused into the R&D process.
This reduces R&D time, the number of prototypes, and insures highest product quality throughout the entire life cycle.
Of course our R&D teams work with the support of FEM systems and other development standards from the automotive industry.
Tool making
SIMPLIFY in this context just means FAST!
The structural as well as spatial proximity of our tool making department with the R&D department enables us to deliver prototypes and serial production tools in the shortest periods of time.
This provides us with a unique selling proposition and real utility for our customers.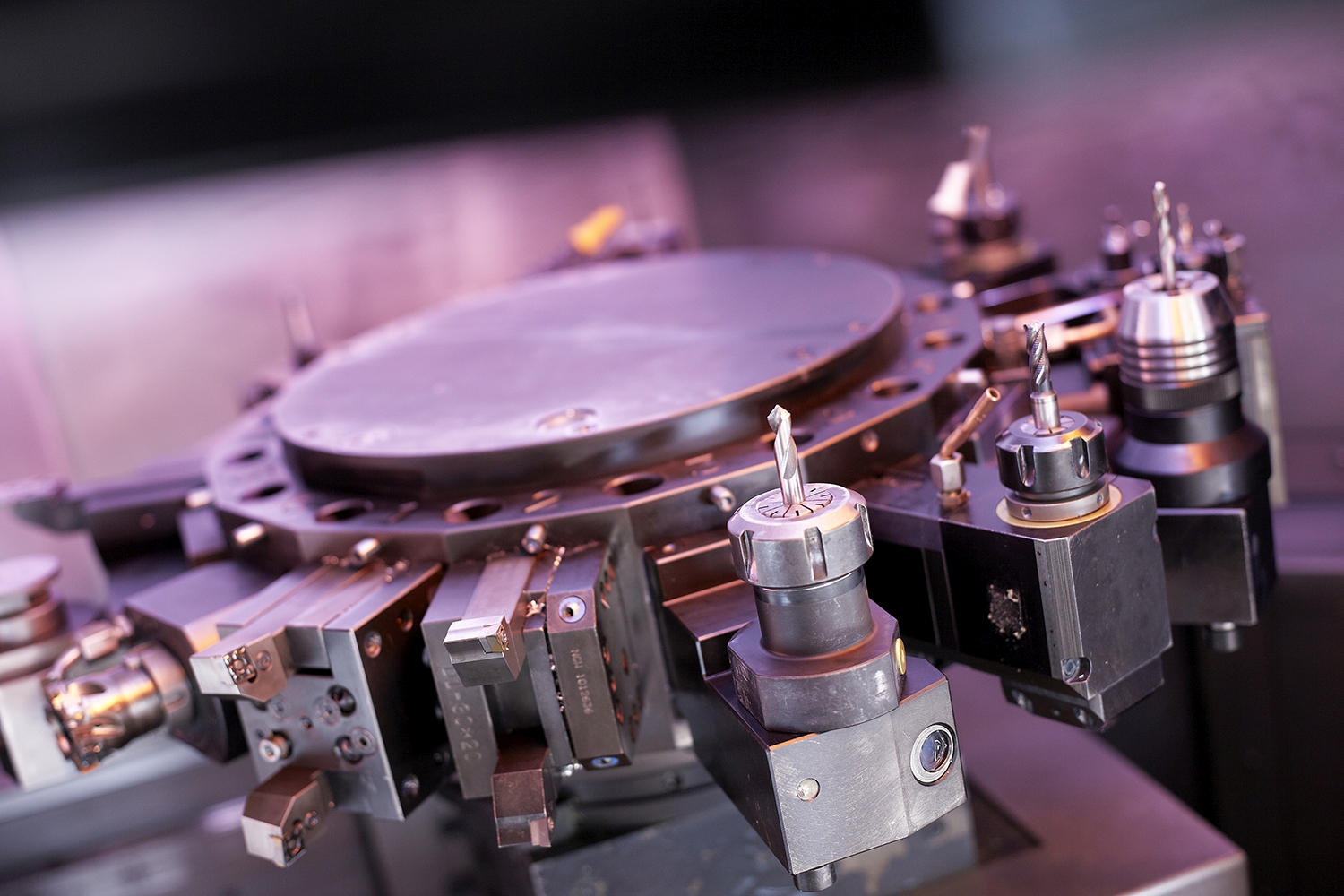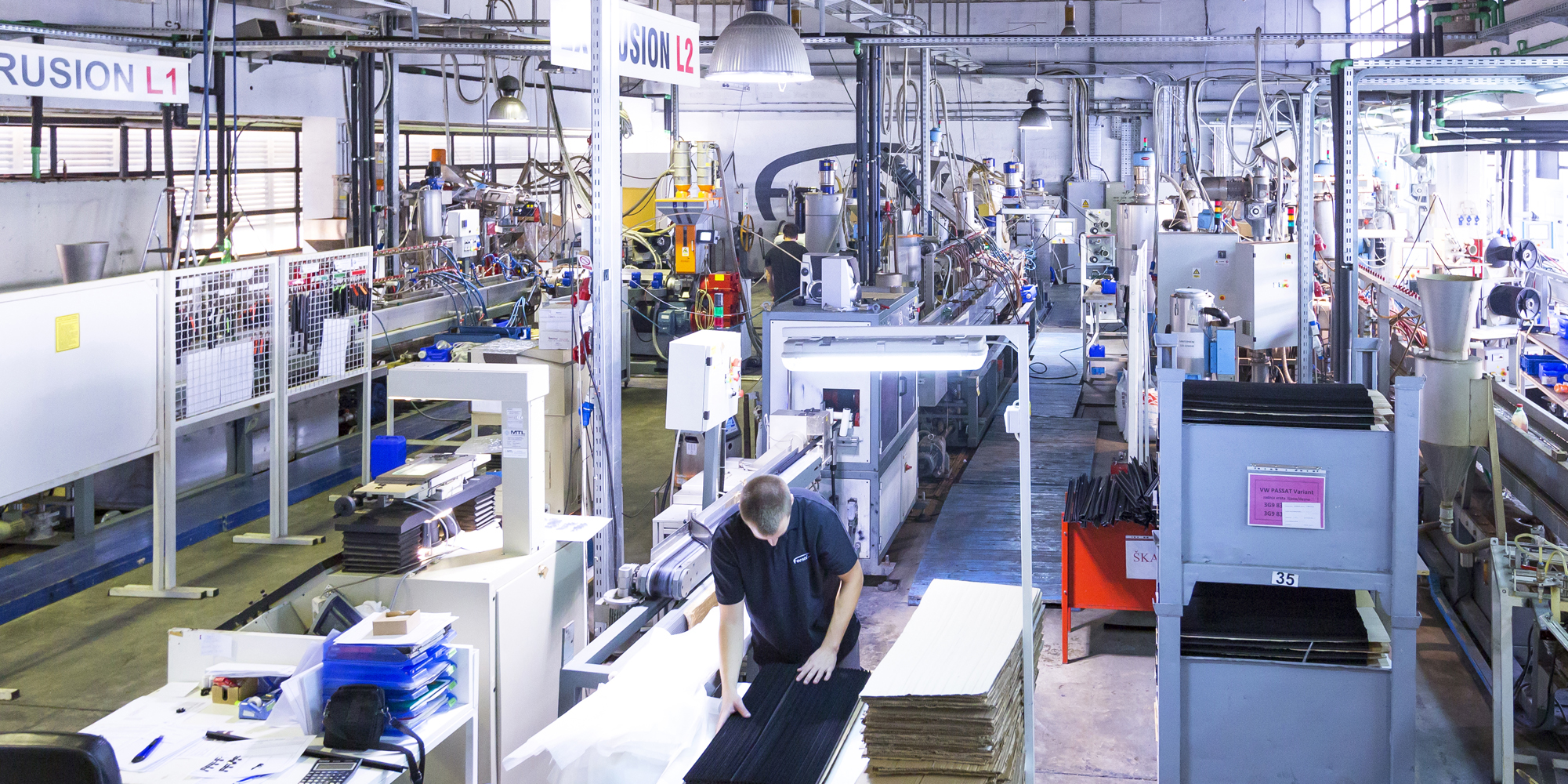 Production
At our production plants in Dugi Rat and Ploče we produce innovative sealing systems for our customers on eight extrusion lines and in an total covered production area of 10,000 m2.
For further processing, extensive machinery for surface finishing are available.
As a young and dynamic company we are on a permanent surge ahead. To sustain this forward motion we have a sustainable investment plan for further integration of new technologies over the next years.
Extrusion and further processing
SIMPLIFY also means: Everything that makes sense from one single source.
On this account and on behalf of our customers we have invested in extrusion concepts for complex profile geometries and the simultaneous processing of a variety of materials.
Among others this includes machinery for:
Application of flock
Coextrusion of sliding coats
Tape lamination
4K Extrusion
In-line-finishing
Realization of complex trimmings
Gating of complex geometries
In further steps our customers utilise our offer in manual tailoring. Fast, uncomplicated, cost efficient.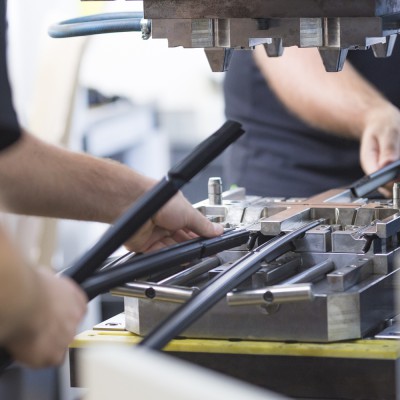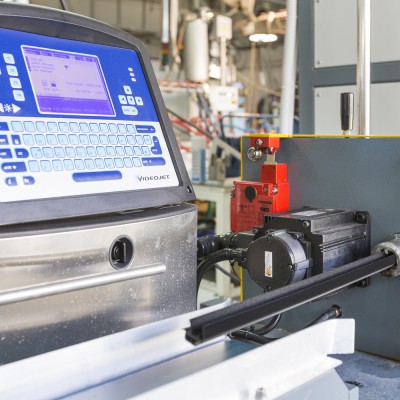 In this regard, SIMPLIFY gets a whole different meaning.
Fewer mistakes mean less cost, quick delivery and satisfied customers.
This is reason for us to invest in a wide range of state of the art testing equipment.
Here is a compendium from our testing laboratory:
Dynamometer – universal testing facility for measuring force
Stereo microscope for measuring layer thickness
Abrasion tester
Universal hardness tester
Climate testing chamber
Hot air test chamber
Profile projector
Of course we are certified according to ISO 9001 and IATF 16949.
SIMPLIFY – It's Simple, when everything is clear. Our Fornix Project Management is worth mentioning explicitly. Our project teams proactively and communicatively guarantee for the highest degree of transparency throughout the entire product lifecycle.
This means they are in control of all technological, economical and organizational aspects. At all times.
This is where our flat hierarchy unfolds its highest utility for our customers. Your direct contact is the person responsible  for the special field departments.
Furthermore, we have integrated our customers' change management systems into our workflow, which allows us to guarantee for a stable order processing routine, without endangering overall time schedules.
For us, project management also means innovation management: We embrace  suggestions from our customers and the marketplace and develop them.